Introduction to Intralogistics II
DIH²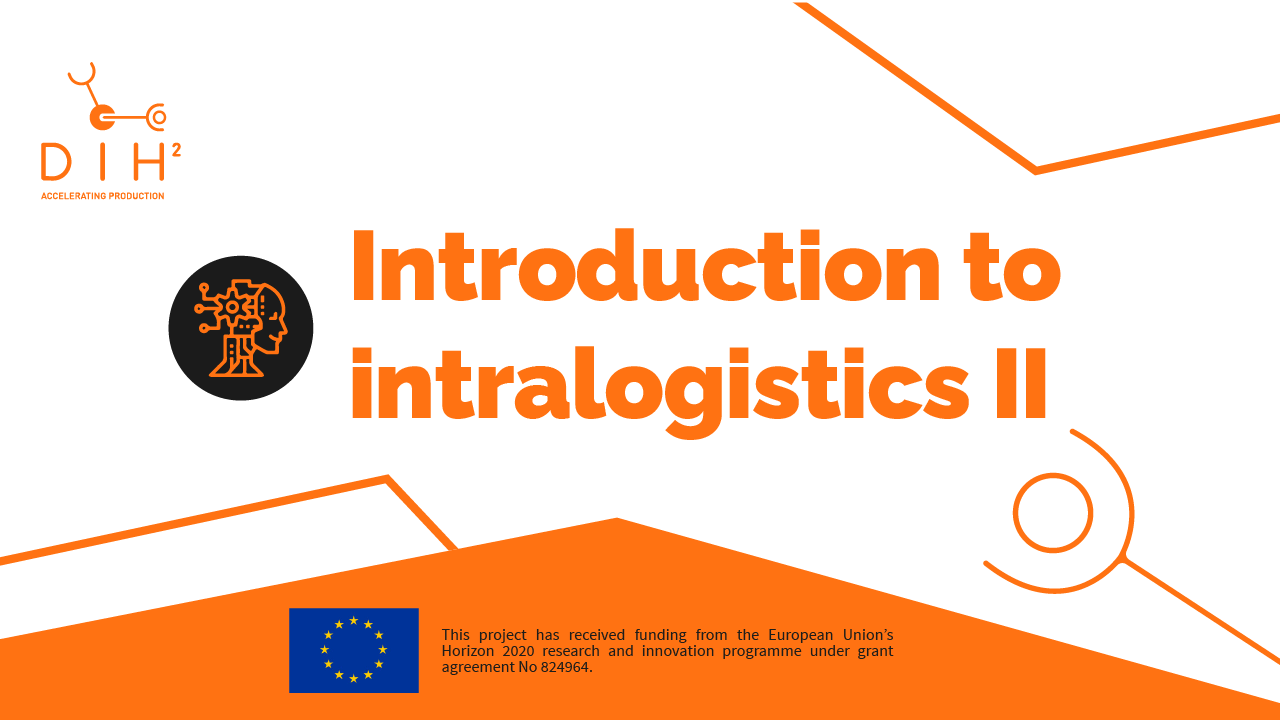 About This Course
---
Logistics is an umbrella term defined by the French military from the late 19th century, which included the complete supply chain from sourcing to delivery on the battlefield. From that point on, the word has evolved to civilian uses and acquired a meaning related mostly to stock, storage, and transportation management. Even then it is too broad of a term, so to focus on the internal logistics of a production plant, the term intralogistics was born.
This course will cover four principles of intralogistics in warehouses:
basic concepts and definitions in stock management

automation technologies for intralogistics,

IT technologies for intralogistics

choice of technology, strategy & implementation steps
Requirements
---
It is recommended, but not required, to have previously completed Introduction to Intralogistics I.
Course staff
---
<>

Borja González López

/I. Overview/ Borja González López is a passionate entrepreneur with more than 10 years of experience in managerial and executive positions, in high value-added industrial sectors like mobile robotics and heavy industry systems & tools. Always focused on global scale projects, he has worked with more than 40 different markets among 4 continents: Europe, America, Asia and Oceania. Onboarded and defined the development plan for over 150 partners
Frequently Asked Questions
---
What web browser should I use?
The Open edX platform works best with current versions of Chrome, Edge, Firefox, Internet Explorer, or Safari.
See our list of supported browsers for the most up-to-date information.